Posts for: September, 2012
By Willlam Renner Pediatric Dentistry
September 26, 2012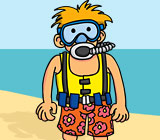 If you engage in frequent air travel, you have probably experienced pain in your ears and sinuses related to pressure changes. The pain is caused by "barotraumas" (from baro meaning pressure — also the root of the word "barometer" — and trauma meaning injury) and is also called a "squeeze." Divers also sometimes experience this discomfort or pain.
The cause of barotraumas is air pressure (or water pressure, in the case of divers) on the outside of your body that is not equal to the pressure inside your body. Normally when pressure outside your body changes, your organs such as your blood, bones, and muscles transmit the changes equally from outside to inside. Some structures in your body, such as your middle ear spaces and your sinus cavities (spaces in the facial bones of the skull), don't transmit the pressure as well because they are filled with air and have rigid walls. The maxillary (upper jaw) sinuses are pyramid-shaped spaces in the bone located below your eyes, on either side of your nose.
You have probably tried to stop such pain in your ears by yawning, chewing, or moving your jaw back and forth. These maneuvers, called "clearing," allow air to move from the back of your throat into your ear canals so that the pressure can equalize. Similarly, your sinuses have small openings near their lower borders, so that you can clear pressure changes within them. If you have a head cold or flu and the membranes lining your sinuses are swollen and inflamed, they may close off the openings and make it difficult to clear these spaces. This can sometimes lead to intense pain.
Because the lower walls of these sinuses are adjacent to your upper back teeth, these teeth share the same nerves as the maxillary sinuses. This sharing sometimes causes pain felt in your back teeth to be perceived as pain in the sinuses, or vice versa. Pain felt a distance from its actual stimulus because of shared nerves is called "referred pain."
Be sure to make an appointment with us if you experience pain in any of your teeth. Any defect in a filling or tooth can allow air to enter the tooth. It could be referred pain from your sinuses, or the result of pressure changes on trapped air within a filling or a tooth. Such pain, called barodontalgia (from baro meaning pressure, don't meaning tooth, and algia meaning pain) is an early sign of injury in a tooth.
Contact us today to schedule an appointment to discuss your questions about tooth and sinus pain. You can also learn more by reading the Dear Doctor magazine article "Pressure Changes Can Cause Tooth & Sinus Pain."
By Willlam Renner Pediatric Dentistry
September 10, 2012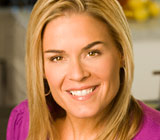 Cat Cora, philanthropist, author, chef, restaurateur and the first female chef on the Food Network's hit series Iron Chef America is a dynamo driven by a desire to change people's lives for the better. And she is no different when it comes to tackling her most challenging role: caring for the needs of her four active young sons. This includes monitoring the food they eat, their oral hygiene habits and protecting their teeth from injuries.
During an interview with Dear Doctor magazine, Cat describes a backyard accident in which one of her boys, Zoran, was accidentally knocked in the mouth by another child while jumping on the family's trampoline. While her son was not seriously injured, it did cause her to take proactive steps to avoid future injuries. She had her dentist make a custom-fitted mouthguard to protect his newly erupted adult teeth. He now wears the mouthguard while on the trampoline and when playing soccer.
If you and/or your children routinely participate in contact sports — boxing, football, hockey, lacrosse, soccer, water polo, rugby and basketball, for example — or other forms of vigorous physical activity, you too should consider getting a professionally made mouthguard. A properly fitted mouthguard can help prevent injuries to the jaws, lips and teeth. And unlike those cumbersome "boil and bite" mouthguards you can purchase at a drugstore, the ones we make will stay in place, making it easier for you to breathe and talk.
If you are still not convinced, consider these facts: According to the American Dental Association, an athlete is 60 times more likely to suffer harm to the teeth when not wearing a mouthguard. And the US Centers for Disease Control reports that sports-related dental injuries account for more than 600,000 visits to the emergency room each year. Furthermore, people who do not have a knocked out tooth properly reserved or replanted may face a lifetime cost of $10,000 to $20,000 per tooth, according to the National Youth Sports Foundation for Safety.
To learn more about mouthguards, continue reading the Dear Doctor magazine article "Mouthguards." Or if you are interested in obtaining a mouthguard for yourself and/or your child, contact us today to schedule an appointment. And to read the entire interview with Cat Cora, please see the article "Cat Cora."