Posts for: January, 2013
By Willlam Renner Pediatric Dentistry
January 15, 2013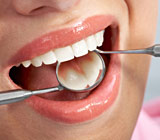 It used to be that when it came to treating tooth decay (cavities), your primary option was to have the tooth decay removed and filled with a metal amalgam (silver-colored filling). This treatment sometimes requires a special shape cut called an "undercut" to be drilled into the tooth to hold it in. Unfortunately, it can also involve removal of some healthy tooth structure. Silver amalgam fillings still have limited applications and are still used in back teeth where they don't show in the smile. This is because they are strong and resist biting well; however, over time they can fatigue and fracture.
Older restorative concepts were based upon the development of strong and stiff materials such as gold, which tends to be unyielding and therefore contributed to failures of the remaining tooth substance around restorations (e.g., decay or cracking). Newer concepts tend to get away from the "stronger and stiffer is better" concept and have moved towards safety principles using materials that involve mimicking the properties of natural tooth structure. In fact, it is now clearly established that a new "biomimetic approach" ("bio" – life; "mimetic" – mimicking) to dentistry is possible through the use of tooth-like materials such as composite resins and porcelains. And unlike metal alloys, these newer materials bond directly to the remaining enamel and dentin of which the teeth themselves are made, which both stabilize and strengthen teeth.
These techniques are also suitable for children's teeth and can incorporate fluoride to reduce further decay. But perhaps best of all, using these materials and more modern technologies can restore proper tooth function and normal wear while producing results that appear indistinguishable from natural teeth.
To learn more, continue reading the Dear Doctor magazine article "The Natural Beauty of Tooth Colored Fillings." You can also contact us today to schedule an appointment to discuss your specific questions about replacing your metal fillings with tooth-colored ones.
By Willlam Renner Pediatric Dentistry
January 05, 2013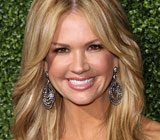 When her daughter Ashby was born in 2007, Nancy O'Dell was overjoyed; but she found the experience of pregnancy to be anxiety-provoking. O'Dell is host of the popular entertainment news show Entertainment Tonight.
After her baby was born she compiled her memories and thoughts into a book for first-time pregnant mothers. The book, "Full of Life: Mom to Mom Tips I Wish Someone Had Told Me When I Was Pregnant," covers a wide range of topics — including oral health during pregnancy.
"While my dental health has always been relatively normal, pregnancy did cause me some concern about my teeth and gums. With my dentist's advice and treatment, the few problems I had were minimized," O'Dell told Dear Doctor magazine. An example of her experience is a craving for milk that started at about the time the baby's teeth began to form. She felt that her body was telling her to consume more calcium.
As often happens with pregnant mothers, she developed sensitive gums and was diagnosed with "pregnancy gingivitis," the result of hormonal changes that increase blood flow to the gums.
"I love to smile," said O'Dell, "and smiles are so important to set people at ease, like when you walk into a room of people you don't know. When you genuinely smile you're able to dissolve that natural wall that exists between strangers."
Contact us today to schedule an appointment to discuss your questions about dental health during pregnancy. You can also learn more by reading the Dear Doctor magazine article "Nancy O'Dell."