Posts for: April, 2013
By Willlam Renner Pediatric Dentistry
April 20, 2013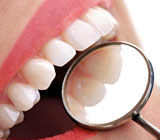 Once upon a time, when you had a cavity, you went to the dentist and came back with a tooth filled with metal: the common silver (or, technically speaking, "dental amalgam") filling. But today — driven by dental researchers' quest to find a better filling material, and by the desire of many people to avoid a mouth full of dull gray metal — there are other choices.
In recent years, metal-free, tooth-colored fillings have evolved into a well-established treatment method that's finding increasing use — not just in the front of the mouth, where it's most visible, but in the back too. To help understand the benefits of these new materials, let's start by looking at the structure of the tooth.
We usually think of teeth as being hard, sturdy and durable. But did you know that their crowns, or top surfaces above the gums, actually flex under the force of the bite? Understanding the composition and behavior of teeth has led researchers to develop newer and better materials for restoration. These include improved dental porcelains and composite resins which more closely mimic the natural teeth in both function and form: That is, they're strong and good-looking too.
What's more, using these materials for fillings may mean that you can get the same result with a more conservative treatment. How? It all comes down to tooth structure. To secure a traditional amalgam (silver) filling, a tooth often had to be shaped with "undercuts," which helped hold the material in place. This meant the removal of a greater amount of tooth structure, potentially leading to chipping or cracking of the tooth down the road.
Enter composite resins. Bonding these materials to the underlying tooth doesn't require undercutting, so less of the healthy tooth is removed. That makes for a more robust tooth structure, with potentially greater longevity. Combine that advantage with the aesthetic appeal of a restoration that's hard to tell apart from natural teeth, and you've got a winning combination.
There are different options available for restorations with tooth-colored materials. These range from quick, single-visit fillings for small cavities, to the fabrication of more extensive replicas of the tooth for complicated restorations. Exactly which treatment is needed will depend on an individual's particular dental issue and the kind of results they desire. Whatever the case may be, we can listen to your concerns, answer your questions, and offer the best advice regarding your treatment options.
If you would like more information about tooth-colored fillings, please contact us or schedule an appointment for a consultation. You can also learn more about this topic by reading the Dear Doctor magazine article "The Natural Beauty of Tooth-Colored Fillings."
By Willlam Renner Pediatric Dentistry
April 04, 2013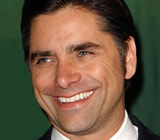 We're always tickled to see dentists represented in popular culture, especially when portrayed by an actor as handsome as John Stamos. On the hit television show Glee, Stamos played a dentist who made sure the glee club members cleaned up their act when it came to oral hygiene — though perhaps he used a bit too much anesthesia to achieve this admirable goal. While under his care — and lots of sedation — several Glee characters had music-infused hallucinations in which they danced and sang with pop star Britney Spears.
Far-fetched? No doubt. Still, it's worth mentioning that sedation has its place in dentistry. In fact, if you are someone who tends to get anxious or even fearful about dental treatment, you should know that sedation can help you relax both mind and body so you can feel peaceful rather than anxious in the dentist's chair. And that's the whole point: Fear of pain should not stand in the way of your getting the care that will keep you healthy and allow you to keep your teeth for as long as possible.
You may not know this, but when you are afraid, your threshold for pain is actually lower. You become hypersensitive to every sensation and sound, and you tense your muscles. Fear and anxiety trigger the release of certain chemicals that put you in "fight or flight" mode. In this heightened state of alert you experience more pain during and even after treatment.
The good news is that this response can virtually be eliminated with various oral sedatives and/or with nitrous oxide, which is inhaled. Both treatments will allow you to let your guard down and relax. Your apprehension and hypersensitivity to pain will disappear, even though you are still conscious. And when you are relaxed, we are better able to focus on the task at hand, knowing that you are comfortable.
The sedatives used in dentistry have been subjected to rigorous testing and have a strong safety record backed by decades of use. Several even have "amnesic" properties, meaning that you will remember little to nothing of your treatment — unless, of course, you end up singing and dancing with Britney Spears!
If you would like more information about sedation in dentistry, please contact us or schedule an appointment for a consultation. You can also learn more by reading the Dear Doctor magazine article "Oral Sedation Dentistry." Dear Doctor also has more on "Overcoming Dental Fear & Anxiety."