Posts for: November, 2014
By Willlam Renner Pediatric Dentistry
November 19, 2014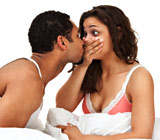 Nobody wants "halitosis," commonly known as bad breath. Americans spend an estimated $3 billion per year on breath freshening products like candies, chewing gum and sprays, but that really just masks the problem. Bad breath is clearly a major concern. Treating bad breath effectively means understanding and treating what causes it.
And The Top Ten Main Causes of Bad Breath Are:
You just woke up — because saliva flow is reduced during the night, it is normal to wake up with a dry mouth and "morning breath."
It was something you ate — garlic, onions, coffee, alcohol, spicy foods and more — are common causes — luckily they are temporary. Brushing, flossing and mouthrinses may help.
It was because you didn't eat — fasting can result in bad breath. In hunger, especially starvation, a person's breath may actually smell like nail polish remover (acetone). This comes from ketones that are produced as the body metabolizes fat for energy production.
"Xerostomia," literally dry mouth — from plain old dehydration, and certainly many medications can cause dry mouth leading to bad breath. Drinking sufficient quantities of water is helpful and important.
Smoker's breath — If you are a smoker, the telltale odor lingers — for days and weeks. Try quitting for multiple health benefits.
Ineffective oral hygiene — buildup of food remnants and bacteria on and between your teeth and gums is a prominent cause of bad breath.
Bacterial accumulation on the back of your tongue — large numbers of bacteria accumulating in the nooks and crannies, where they may give off volatile sulfur compounds (VSCs), which have an odor reminiscent of rotten eggs.
You may have tooth decay or periodontal (gum) disease — one of the main causes of bad breath is gum disease. Studies have shown that the more VSCs a person has on their breath, the more likely it is that they have gum disease. Openly decayed teeth can also be a cause of bad breath.
You may have a problem with your nose or tonsils — Nasal odors exhaled from the nose and mouth may be a result of sinus infections, foreign bodies, or infections of your tonsils.
Serious health conditions — like diabetes, lung disease and cancer can also be systemic (general body causes of bad breath) that do not emanate from the mouth.
Because some of these problems are serious and need treatment, don't just try to cosmetically camouflage bad breath. Make every effort to remove the film of bacteria (plaque) from your teeth and gums every day; if this does not cure your bad breath, contact us for an assessment, diagnosis, and treatment.
Contact us today to schedule an appointment or to discuss your questions about bad breath. You can also learn more by reading the Dear Doctor magazine article "Bad Breath: More than just embarrassing."
By Willlam Renner Pediatric Dentistry
November 03, 2014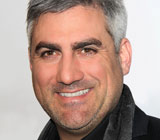 Some train intensively for months ahead of time, so they can achieve peak performance during the season; others simply enjoy occasional pick-up games with friends. But here's something all athletes, both amateurs and professionals, should know: Dental accidents in sports can happen at any time, and the consequences of not wearing the proper protective equipment can be serious.
Don't believe us? Just ask American Idol season 5 winner Taylor Hicks. Before his singing career took off, Hicks was a high-school basketball star; he lost his two front teeth during a championship game.
"It was just one of those collisions that happen in sports," Hicks recently told Dear Doctor magazine. "I never wore a mouthguard in basketball. Obviously I should have."
We agree. And we want to remind you that basketball isn't the only game that poses a risk to your teeth (although statistics show it's the leading cause of sports-related dental injuries). Soccer, bike riding, and equestrian sports — along with some two dozen other games and physical activities — are all on the American Dental Association's list of sports in which participants should wear a mouthguard.
What's the best kind of mouthguard? The answer is: the one you actually wear. For the maximum comfort and protection, there's nothing like a custom-fitted mouthguard provided by our office. This is a piece of protective equipment that's individually crafted just for you — in fact, it's made from a model of you own teeth! Not only will it fit your mouth perfectly, but it's also strong, lightweight and easy to wear.
It's true that off-the-shelf mouthguards are available from big-box retailers in limited sizes (like small, medium and large); also available are the so-called "boil and bite" types, which you soften in hot water before molding them into shape with the pressure of your fingers, teeth and tongue. Either one of these options is probably better than nothing — but neither provides the level of protection and comfort that a custom-made mouthguard offers.
When you consider the potential cost of tooth replacement — not just its hefty price tag, but also the lost time, trouble and inconvenience it can cause — we think you'll agree that a perfectly fitted mouthguard, made by our office, is a piece of sports equipment you really can't afford to do without. Best of all, its cost is quite reasonable.
So if you're the active type, come in to ask us about fitting you with a custom mouthguard. For more information, please contact us or schedule an appointment for a consultation. You can learn more in the Dear Doctor magazine articles "Athletic Mouthguards" and "An Introduction to Sports Injuries & Dentistry."