Posts for tag: oral cancer
By Willlam Renner Pediatric Dentistry
December 29, 2014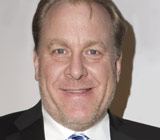 For years, even as tobacco use began to decline and disappear in most settings, professional baseball seemed one of the few exceptions. Now, the tide is finally turning. Recently, the legendary right-hand pitcher Curt Schilling revealed that he had been treated for oral cancer — and said that his chewing tobacco habit was to blame. "I'll go to my grave believing that was why I got [cancer]," Schilling told the Boston Globe.
Schilling isn't the only former player whose oral cancer is blamed on smokeless tobacco. Tony Gwynn, Hall of Famer and beloved coach, recently passed away from oral cancer at the age of 54. His death led to players pledging to give up the habit. But many still use "dip" or "snuff," thinking perhaps it's not so bad after all.
In fact, nothing could be further from the truth. With nicotine as its active ingredient, chewing tobacco can be just as addictive as cigarettes. Not only is nicotine addictive, it also increases heart rate and blood pressure, constricts the arteries, and affects the body in other ways. In addition to nicotine, chewing tobacco contains about 30 other chemicals known to cause cancer.
Tobacco use of any kind is a major risk factor for oral cancer. While it isn't as well-known as some other types of cancer, oral cancer can be just as deadly. About 43,000 people in the U.S. are diagnosed with it each year — and the 5-year survival rate is just 57%. One reason for the relatively low survival rate is that oral cancer isn't usually detected until it has reached a later stage, when it's much harder to treat.
What can you do to reduce your risk for oral cancer? Clearly, you should stop using tobacco products of any kind. Moderating your intake of alcohol, and eating more plant foods and less red meat can also have an impact. And don't forget to have regular dental checkups: cancer's warning signs can often be recognized in an oral examination — and early detection can boost survival rates to 80-90 percent.
How does Schilling feel about chewing tobacco now? "I lost my sense of smell, my taste buds for the most part. I had gum issues, they bled, all this other stuff," he told the Globe. "I wish I could go back and never have dipped. Not once."
If you have questions about oral cancer or cancer prevention, contact us or schedule an appointment for a consultation. You can learn more in the Dear Doctor magazine articles "Chewing Tobacco" and "Diet and Prevention of Oral Cancer."
By Willlam Renner Pediatric Dentistry
February 28, 2014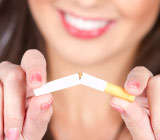 Oral cancer is not as uncommon as people think. In 2008 an estimated 34,000 cancers of the mouth and throat were diagnosed. In order to minimize your risk of developing oral cancer, be aware of habits that increase your risk.
Risk Factors for Oral Cancer include:
Use of smoking or chewing tobacco: Tobacco smokers have 5-9 times greater risk of developing this cancer than non-users; snuff and chewing tobacco users have a four times greater risk than non-users.
Excessive use of alcohol: Moderate to heavy drinkers at are 3-9 times greater risk than non-drinkers.
Exposure to sun: Chronic sun exposure is associated with development of lip cancers.
Certain viral infections such as the human papilloma virus that can cause cervical cancer in women can also cause oral cancer.
Compromised immune (resistance) systems that are not functioning properly can be associated with cancers.
Poor nutrition including diets low in fruits and vegetables can increase risk for all cancers including oral cancer.
Family history: People carry a predisposition in their DNA (the genetic material they inherited from their parents) for developing cancer.
Oral Cancers Can Mimic Harmless Sores
Early signs of oral cancer can mimic harmless sores that occur in the mouth such as canker sores, minor infections, or irritations that occur from biting or eating certain foods. Cancers in the lip area can easily be mistaken for harmless sores.
Early Detection is Key
It is important to have regular oral examinations to detect signs of oral cancer. Although 90 percent of oral cancers occur in people who are over 40, it is becoming more prevalent in younger people, particularly those who adopt risky behaviors: smoking, drinking and oral sex.
If you notice any unusual lesions (sores or ulcers), or color changes (white or red patches), anywhere in your mouth that do not heal within two to three weeks, come and see us and have it examined immediately.
Definitive diagnosis may require a small biopsy, the microscopic examination of a piece of tissue from the affected area.
It is important not to let a suspicious sore go unchecked. If detected and treated early, while a lesion or growth is small, survival rates can exceed 80 percent. Contact us today to schedule an appointment to discuss your questions about oral cancer. You can also learn more by reading the Dear Doctor magazine article "Oral Cancer."
By Willlam Renner Pediatric Dentistry
June 27, 2013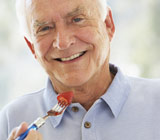 While genetics certainly plays a role in a person's susceptibility to various forms of cancer (including oral cancer), there are lifestyle factors that also play a role.
In the case of developing oral cancer, there are a number of prominent lifestyle changes you can make to help reduce your risk: protect yourself from too much sun exposure; avoid the use of any type of tobacco (smoke and smokeless); limit your intake of alcoholic beverages to a moderate level; abstain from risky sexual behavior; and eat a diet rich in fresh fruit and vegetables, as well as other whole foods.
That last lifestyle change not only reduces your level of negative exposure from the environment, it may also provide a positive effect as well. For example, normal cellular function produces unstable molecules known as "free radicals" that can damage the DNA structure within the cell; this could be a precursor to the development of cancer. There are natural substances, however, that can help protect cells against the damage caused by free radicals. These are known as "antioxidants" and they are abundant in many plant-based foods. You, of course, may know them by other names: vitamins, carotenoids (found in red and orange fruits and vegetables) or fiber, to name a few.
A well-balanced diet can provide these and other kinds of cancer-fighting nutrients. And, it's important that you eat the source of these nutrients — fresh plant-based foods. Studies have shown that dietary supplements can't match the effectiveness of actually eating fruit and vegetables.
Besides lowering your cancer risk, a plant-based, whole food diet will also result in better oral health. Diets heavy in processed foods with high amounts of sugar or other bacteria-friendly substances inhibit good oral health.
If you would like more information on the role of diet in reducing your risk to cancer, please contact us or schedule an appointment for a consultation. You can also learn more about this topic by reading the Dear Doctor magazine article "Diet and Prevention of Oral Cancer."